Empowering small businesses by enhancing your online presence.
Collaborating with small business owners to bring your online visions into reality
Get a Free Quote
My Portfolio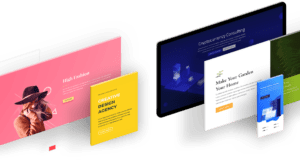 What do we do?
As fellow small business owners, we understand the obstacles and hurdles that often confront entrepreneurs seeking to establish their online presence. Our commitment lies in crafting feasible web solutions that align with your financial parameters, ensuring that we deliver affordable web solutions that match your budget.
Our collaborative approach involves taking your ideas and turning them into reality, all while ensuring maximum efficiency and staying well within your financial comfort zone. With a wealth of experience spanning two decades, during which we've catered to businesses of all sizes, you can count on us as your trusted partners.
Start Up/New Business
Whether your start-up or launching a new business or looking to revamp your website we can help you bring your ideas to life.
Membership Sites
We are experienced at building member portals, whether they are for training and/or educational needs, professional associations, clubs, selling programs, etc.
E-commerce
Whether you want to sell digital, physical goods, events or drop-ship sell we can help you to setup your online presence.
Crafting Affordable Web Solutions
At Small Biz Web Solutions, our focus is on crafting web solutions that effectively fulfil your business objectives. We go beyond the surface of website design and creation, delving into the realm of budget-conscious and timely strategies.
Our collaboration entails formulating approaches that yield desired outcomes, introducing unexplored options, and ensuring a seamless, strategically ordered framework where all components synergize to achieve success.
Contact us about your next project